Healthcare Innovation Online Certificate
A 12-credit Online Graduate Program
Helping Nurses, Medical Professionals, and Others Bring Innovation and Entrepreneurship to Healthcare
Do you have an inventive spirit, hungry to solve healthcare problems with innovative, entrepreneurial approaches? The Healthcare Innovation Online Graduate Certificate Program speaks directly to nurses, nurse practitioners, surgeons, doctors, administrators, healthcare professionals, engineers, and entrepreneurs seeking healthcare innovation expertise.
Offered through the University of Connecticut's (UConn) School of Nursing, the Healthcare Innovation Online Graduate Certificate brings together healthcare professionals who share a common goal of developing solutions and introducing positive change to the healthcare industry.
"... healthcare advancements throughout history are a result of creative and inquisitive minds bringing forth new innovations to meet a current or emerging care quality need."

~ Dr. Tiffany Kelley, PhD MBA RN
While nurses, healthcare professionals, and others have to be innovators in their day to day work, their innovations tend to be work-arounds that deliver the necessary care to each patient on a case-by-case basis. Daily work-arounds expose existing gaps in standard system-level solutions and can be indicators of formal innovation opportunities.
This dynamic 12-credit (4-course) online certificate program teaches both medical professionals and non-medical professionals how to apply critical thinking skills to shift healthcare culture via an entrepreneurial lens to meet the needs of many.
The Healthcare Innovation Online Graduate Certificate emphasizes:
Foundational innovation theories to explain current and future healthcare innovations and entrepreneurial opportunities;
How to define and differentiate evidence-based innovation from evidence-based practice;
How to identify opportunities to innovate beyond workarounds for scalable impact;
The importance of leading a culture of innovation in partnership with developing innovators;
How to foster an idea through the innovation process as part of the capstone project.
We are currently accepting applications for the Spring 2024 semester. The application deadline is November 10 at 11:59 p.m. EST. Apply now to avoid last minute processing delays.
Application Deadline:
November 10, 2023
Please submit application materials no later than:
June 16:  Fall Semester
Nov 10: Spring Semester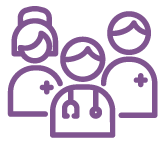 Who Should Apply?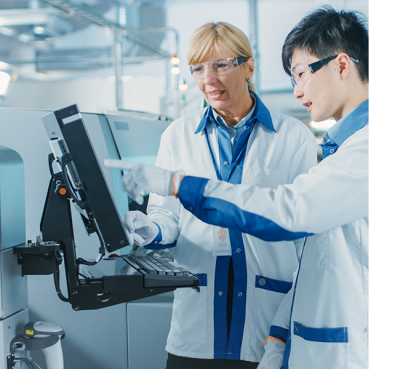 Registered Nurses interested in improving the care environments where they serve (or will serve) as leaders
Registered Nurses interested in learning how to innovate in their care environments
Healthcare professionals like doctors, pharmacists, dentists, physical therapists, and allied health professionals interested in improving and solving problems affecting their practice and/or discipline
Non-healthcare professionals in engineering, business, or fine arts seeking to understand innovation and entrepreneurship in the healthcare environment
Members and followers of SONSIEL- Society of Nurse Scientists, Innovators, Entrepreneurs & Leaders - or various nurse hackathons
Nursepreneurs and your everyday unsung heroes of healthcare innovation!

Take A Course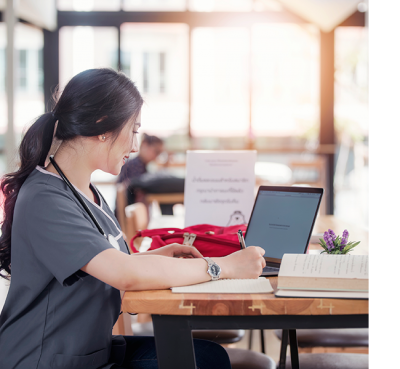 Students with a Bachelor's degree or higher can take UConn's online Healthcare Innovation courses as "non-degree" students. The "non-degree" designation allows students to take courses for credit without being formally admitted to the University. A maximum of 6-credits can be taken as a "non-degree" student.  If you decide to matriculate into the certificate program in the future, course credits are transferable if you receive a "B-" or better.
If you are interested in registering for a graduate course in Healthcare Innovation, contact Donna Campbell at Donna.Campbell@UConn.edu or by phone at 1-844-eCampus (1-844-322-6787)