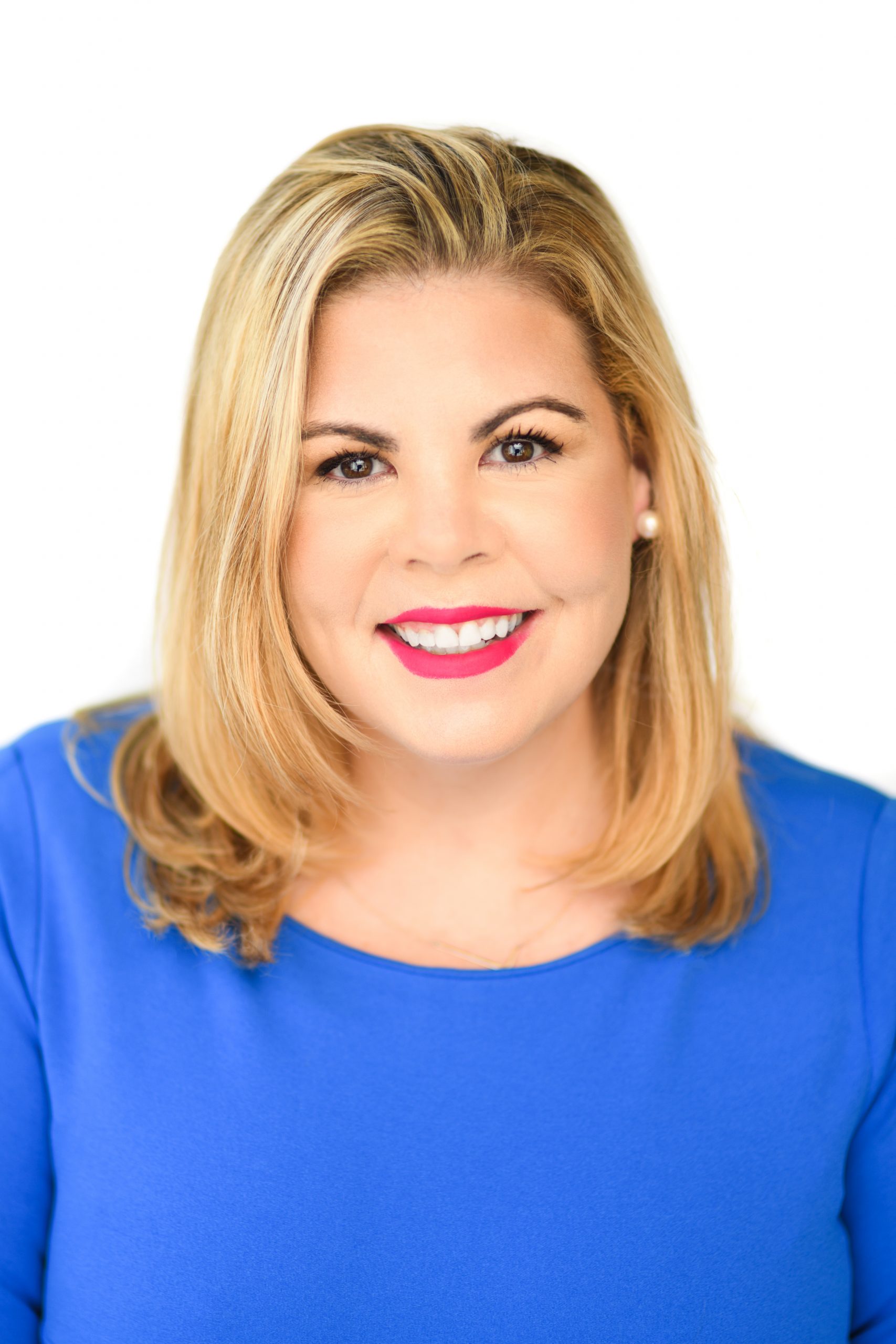 Meet the Healthcare Innovation
Online Certificate Program Director
Tiffany Kelley PhD MBA RN-BC
Associate Professor - Visiting Professor for Innovations and New Knowledge

Dr. Tiffany Kelley PhD MBA RN is the DeLuca Foundation Visiting Professor for Innovations and New Knowledge at the University of Connecticut School of Nursing. Dr. was appointed to this role in August 2018. She is charged with developing and executing a strategic plan to foster innovation across academic programs and develop the Healthcare Innovation Certificate Program starting in January 2020. Kelley is a leading expert on the topics of healthcare innovation and informatics in the contemporary times of delivering safe, efficient, timely, patient-centered, effective and equitable care to patients and their families. By preparing our nursing students and current nurses with the appropriate knowledge, skills and attitudes toward innovative behaviors and culture, we hold the potential to drive significant positive change in the profession of nursing and healthcare at large. Dr. Kelley is also an active healthcare innovator and entrepreneur. She is the Founder & CEO of Nightingale Apps and iCare Nursing Solutions. She is a published author, international keynote speaker, and thought leader committed toward improving on limitations within the status quo. Dr. Kelley is the author of Electronic Health Records or Quality Nursing and Health Care, a textbook offering comprehensive insights on the complex tool we are dependent upon today as health care professionals. Dr. Kelley currently serves as an Advisor for Northeastern University's Healthcare Innovation and EntrepreNURSEship Board and is the current President-Elect of the American Nurses Association of Massachusetts. In 2017, Kelley was recognized as one of the top 12 women in healthcare and awarded Excellence in Innovation for Nightingale Apps' Know My Patient in 2018.
Email: tiffany.kelley@uconn.edu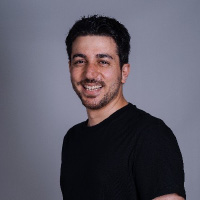 REZA AMIN, PhD
Founder & CEO at Bastion Health
Reza Amin, PhD, has over 10 years of experience in Medical Devices and Health Technologies. He has published several peer-reviewed articles and book chapters and has founded two medical device companies - Bastion Health and Encapsulate.
Reza founded  Bastion Health with a vision to provide private, simple, accessible, and comprehensive at-home support for men's care to bring men's health to a 21-century experience.
Bastion Health developed an at-home diagnosis and a telehealth platform to provide an accessible, affordable, and comprehensive assessment of men's health. Bastion Health is the first men's telehealth technology on App Store and Google Play to focus on men's reproductive and prostate health.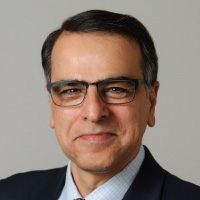 ANALOUI MOSTAFA, PhD
Executive Director, UConn Ventures
Adj Professor of Biomedical Engineering and Entrepreneurship
Office of the Vice President for Research
438 WHITNEY ROAD EXTENSION, U-1006
STORRS, CT 06269-1006
STORRS PHONE 860.486.1482
https://www.linkedin.com/in/mostafa-analoui-b994104
400 FARMINGTON AVENUE, R1647
FARMINGTON, CT 06030
FARMINGTON PHONE 860.679.7071
 Mostafa Analoui, Ph.D., is Executive Director of UConn Ventures at University of Connecticut. Previously, he was Head of Healthcare and Life Sciences at Livingston Securities (New York, NY) with investment focus in private and public companies in biotech, medtech and healthcare services. Prior to that, he was the Senior Director at Pfizer Global Research and Development. Dr. Analoui is actively involved in investment, management and scientific/business development of nanotechnology, drug discovery/development, diagnostic imaging, and global strategies.
While at Pfizer, he was the Site Head for Global Clinical Technology in Groton and New London, a division focusing on emerging technologies for development and validation of biomarkers and diagnostics for drug development. Prior to joining Pfizer, Dr. Analoui was the Director of Oral and Maxillofacial Imaging Research, Associate Professor of Radiology at Indiana University, and Associate Professor of Biomedical Engineering and Electrical & Comp Engineering at Purdue University. He was also President and CEO of Therametric Technology Inc. He has received his Ph.D. from Purdue University, followed by Post-Doctoral Fellowship at IBM TJ Watson Research Center in NY.
In addition to industry leadership in biomedical and technology fields, he consults and lectures in US, Europe and Asia. He has also served on various scientific, regulatory, and business advisory committees and boards, including NIH, NSF, PhRMA, NASA, and OECD. Dr. Analoui has authored over 130 publications, including journal articles, a book and book chapters and technical reports.  Dr. Analoui is currently Adjust Professor at University of Connecticut (Storrs/Farmington, CT), Brown University (Providence, RI), and Northeastern University (Boston, MA). He is also senior member of IEEE, SPIE, and RSNA.
He was Chairman of the Board of VirtualScopics (NASDAQ: VSCP) and currently serves as Chairman of the Board member of Cyclica, member of the board of Connecticut Innovations, and NanoBusiness Commercialization Association.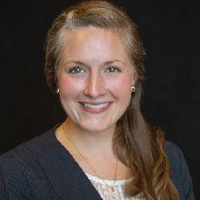 TAURA BARR
Associate Professor Ohio State University College of Nursing & Founding Scientist Valtari Bio Inc.
Taura L. Barr PhD RN FAHA HWNC-BC is an internationally recognized Nurse Scientist, Entrepreneur, and certified coach with expertise in innovation, entrepreneurship, and neuroimmunology. She has been a nurse for 17 years, 11 of those years in academia and has launched 5 companies, most notably Valtari Bio, a stroke diagnostics company. During her academic tenure her team raised $10 million in grants, contracts, venture, and strategic partnering financing for their research programs and in the last year, secured a $500,000 clinical trial with a large pharmaceutical partner. In addition to her academic work, she is a coach and consultant where she partners with innovative organizations and individuals to build academic research programs that support cultures of innovation and prioritize wellbeing. Dr. Barr's personal mission is to inspire others to nurture their creative and innovative spirit to enhance their wellbeing while helping them to achieve their career goals.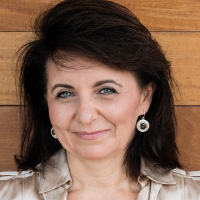 SHAWNA BUTLER RN, MBA
Nurse Economist. Health Tech Specialist
Shawna is a nurse economist, managing director for Exponential Medicine Conference, and creator and host of SEE YOU NOW, produced in partnership with Johnson & Johnson and the American Nurses Association that features human-centered, nurse-driven solutions to address our most challenging health care problems and transform our health care systems and practices. Her career centers on raising the visibility of nurses, empowering them as system-level change agents, and recognizing how they create and drive clinical and economic value. She initiated a global conversation highlighting the rarity of nurses in boardrooms, product design, innovation teams, policy development, tech conferences, and health media. In 2021, Butler was honored by Rock Health as a Top 50 in Digital Health. Be sure to say hello to her at @ShawnaButlerRN -- she'd love to hear and share your story!
FOCUSED ON PROJECTS WORTH DOING & WORTH DOING WELL 
shawnabutler@gmail.com | 512.541.5626 | @ShawnaButlerRN
LinkedIn | Host of See You Now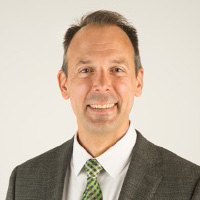 ARTHUR DAEMMRICH, PhD
Director, Lemelson Center for the Study of Invention and Innovation
Smithsonian Institution | National Museum of American History
Arthur Daemmrich is the director of the Smithsonian Institution's Lemelson Center for the Study of Invention and Innovation. Located in the National Museum of American History, the Lemelson Center carries out research on invention and innovation through history, leads invention education programs to activate the next generation, and creates exhibits that engage some 4 million museum visitors annually. Daemmrich has led research projects analyzing pharmaceutical innovation and regulation, chemical risk, and healthcare systems, and is currently researching sports technology governance. He has published in the fields of science and technology studies, history of technology, and business policy. Previously an associate professor at the University of Kansas and assistant professor at Harvard Business School, he holds a Ph.D. from Cornell University and a B.A. from the University of Pennsylvania.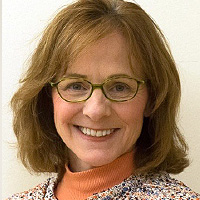 CAROLINE DEALY, PhD
Associate Professor
Departments of Orthodontics, Biomedical Engineering,
Orthopaedic Surgery and Cell Biology
Caroline Dealy is an Associate Professor in the Departments of Orthodontics, Biomedical Engineering, Orthopaedic Surgery, and Cell Biology at the University of Connecticut Health Center.  Dr. Dealy's research program, which she has directed for over 25 years, is focused on her longstanding interest in the human skeleton in development, health and disease. Dr. Dealy is investigating mechanisms and potential treatments for debilitating conditions like osteoarthritis, rheumatoid arthritis, and traumatic limb loss. Her research philosophy is to leverage the body's own progenitor cells and growth factors to accomplish tissue regrowth and to restore homeostasis.
Dr. Dealy appreciates the critical role of research commercialization in the development of healthcare advances.  She is an inventor and entrepreneur, and co-founder of two early-stage biotech startups.  She is active in the State bioscience innovation community and is a founding member and mentorship chair for the Connecticut chapter of Women in Bio, a national bioscience sector leadership organization.  She has received formal training in business and technology innovation through the Accelerator for Biosciences in Connecticut (ABCT/eLabNYC) Startup Accelerator and through UConn's NSF-iCorps site Accelerator program, for which she now serves as university liaison.  She is a Connecticut Woman of Innovation honoree in Entrepreneurial Innovation & Leadership.
Dr. Dealy is committed to education and career advancement for Connecticut's next generation of scientists and health professionals. She is founding director of State and University programs that have engaged over 350 students in biotechnology, innovation and entrepreneurship training to date.  She developed and delivers curricula for medical, dental and graduate students on evidence-based medicine, skeletal regeneration, clinical innovation and scientific writing. She has mentored 60 scientific trainees in her laboratory from undergraduate students to junior faculty. She is an Osborne Teaching Award runner-up, and a Connecticut Women of Innovation nominee in Post-Secondary Education.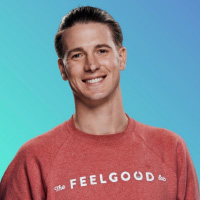 RYAN GRESH
Founder & CEO
The Feel Good Lab  |  Watch our story
ryan@thefeelgoodlab.com  |  860.930.0133
I'm a relentless problem solver with a passion for high growth business with a social impact. That is what you get when you combine a degreed mechanical engineer, with executive level business experience and a family history of functional medicine and compounding pharmacy. The Feel Good Lab is the culmination of that passion.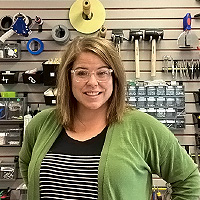 ROSETTA HEDGES DNP, RN
Nursing Research & Innovation Coordinator
UnityPoint Health
St. Luke's Hospital
1026 A Ave NE
Cedar Rapids, Iowa 52406
Rose Hedges, DNP, RN, opened and runs the first in-hospital medical makerspace in the Midwest; one of the few of its kind in the country. Unlike many healthcare innovation centers across the country, the devices that come out of the generate lab are designed, prototyped, and implemented by clinicians. Rose began her nursing career on an inpatient surgical unit before transitioning to a cardiac intensive care unit in 2010, this is where she discovered her determination to find solutions to optimize patient outcomes. Her passion led her to spend 7 years in nursing informatics where she utilized her clinical expertise, computer technology, and information science to support innovation and change throughout the hospital. In 2018 she transitioned into the role of nursing research and innovation coordinator where she continues to practice today. She encourages nurses to share solutions they have created to identified problems in healthcare.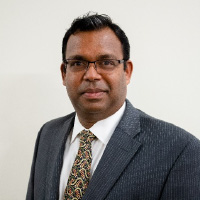 AMIT KUMAR, PhD
Senior Director of Licensing
Dr. Amit Kumar is Senior Director of Licensing in the Office of Vice President of Research at University of Connecticut, responsible for managing university's portfolio of intellectual property and commercializing innovative technologies developed at UConn through technology licensing, startup or partnership.
Amit joined UConn in fall of 2019, bringing a strong background in business development, strategy, technology evaluation and commercialization. Prior to joining UConn, Amit worked at GE Ventures where he was Director-Licensing and was responsible for identifying and securing new sources of growth through technology and trademark licensing. During his professional career, he has worked with Fortune 50 companies, small technology businesses, startups, and universities, where he developed and implemented business strategies for the successful commercialization of numerous technologies across wide range of industry including life sciences, clean technology, and engineering.  He also has extensive experience in SBIR/STTR program, and has developed actionable company-wide strategy to secure funding from private and government organizations for transitioning technologies from bench-top to prototype stage.
Amit holds a doctorate in molecular biophysics from Medical College of Wisconsin and a bachelor's degree in biophysics from All India Institute of Medical Sciences.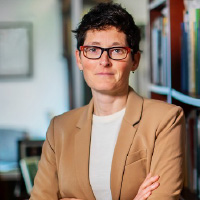 MARION LEARY, MSN, RN (she/her)
Director of Innovation
University of Pennsylvania School of Nursing
https://www.nursing.upenn.edu/innovation/
Nurse Innovation Starts Here
Twitter | LinkedIn
Marion Leary is the Director of Innovation at the University of Pennsylvania's School of Nursing. As the Director of Innovation at Penn Nursing she works to amplify and educate nurses as leaders in health and healthcare innovation. Ms. Leary is a member of the American Nurses Association's Innovation Advisory Committee and a Founding member of the Society of Nurse Scientists, Innovators, Entrepreneurs and Leaders (SONSIEL). She is a host of the University of Pennsylvania School of Nursing podcast, Amplify Nursing, and a contributor to the American Nurses Association's official journal, the American Nurse as part of the My Nurse Influencer's column. In May 2022, she was selected as one of the most powerful LGBTQIA+ people in Pennsylvania by City & State PA. In August 2019 she was named as an Influencer of Healthcare winner in the category of Excellence in Innovation by the Philadelphia Inquirer.  In 2017, she was named Geek of the Year for her outstanding achievements in Philadelphia's vibrant geek community in the areas of innovation, technology, and activism.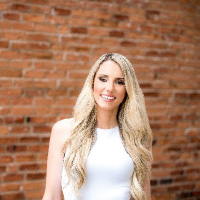 JENNIFER MATHIEU, M.Ed.
Executive Director, Connecticut Center for Entrepreneurship & Innovation
School of Business, University of Connecticut
100 Constitution Plaza, Suite 301, Hartford, CT 06103
2100 Hillside Road, Suite 121, Unit 1041, Storrs, CT 06269
Jennifer is the Executive Director of the Connecticut Center for Entrepreneurship & Innovation and supports economic development by fostering initiatives for startups. In this role she has helped to launch and grow of hundreds of businesses and several new initiatives to support entrepreneurs. In addition, she is a mentor within community organizations, serves on advisory boards, and works with entrepreneurs in her consulting business. Jennifer was acknowledged for her contributions to the entrepreneurship ecosystem in Connecticut by being named to the Hartford Business Journal's 40 Under 40. Jennifer earned a B.A. in Psychology from UConn, an M.Ed. in Higher Education Administration from Springfield College and is currently pursuing an Executive MBA at UConn.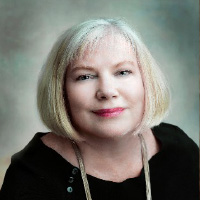 CHRISTINE MEEHAN, MA, RN-BC
Christine W. Meehan is a nurse, an entrepreneur and angel investor in women owned medical companies.  She graduated from the University of Connecticut with a BSN and went on to take her master's from NYU. She was most recently an Adjunct Professor of Innovation and Entrepreneur in Residence at the University of Connecticut, School of Nursing. Following a 12-year career in ICU and Hematology/Oncology Nursing in the Boston area, she went to work for a medical device startup in the Boston area. While there, she invented the first implantable vascular access device to aid in chemotherapy delivery.  Over the next 25 years, she rose thru the ranks of a variety of medical companies to eventually become senior management. She then started her own medical device company, which she successfully divested, then becoming an angel investor.
She was a Managing Director for Golden Seeds, an angel investment firm which only invests in women owned companies.  Currently they have invested 165 million in over 225 companies across all technology sectors.
In 2012 at the UConn School of Nursing, her Alma Mater, she initiated the "Healthcare Innovation Program" with the support of Dean Cusson, to provide an opportunity for undergraduate nursing students to learn about innovation and entrepreneurship skills as a healthcare provider.
She is an invited lecturer at various Nursing Innovation conferences in the US including the Cleveland Clinic Innovation Program, The Marie Gustin Conference and Northeastern University Innovation Summit.  In addition, in 2011, she was awarded UConn SON's "The Carol Ladd Widmer Outstanding Alumni Award for Leadership in Nursing" for her work promoting nursing innovation and entrepreneurship. In 2017, she was also recognized as one of the 75 Difference Makers in the 75-year history of the UConn School of Nursing. In 2020 she received the first Regina M. Cusson award for Innovation and Entrepreneurship.
She currently mentors startup companies by nurses and those in the healthcare arena.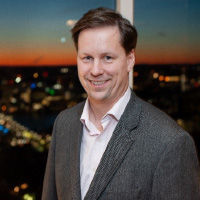 DAVID NOBLE
Director, The Werth Institute
University of Connecticut
David Noble became the inaugural director of the Peter J. Werth Institute for Entrepreneurship & Innovation at the University of Connecticut in 2018. He also serves as associate professor in-residence in the Department of Management at UConn. A leader in higher education innovation, Dr. Noble is developing a modern university-wide approach to entrepreneurship and curriculum that is making entrepreneurial education, opportunities and experiences a part of every students' experience while at UConn, and beyond.
As the director of The Werth Institute, Dr. Noble facilitates partnerships and builds relationships spanning schools, industries and traditional fields of study to provide exceptional opportunities for students, faculty and alumni while advancing the University's strategic commitment to inclusive entrepreneurship. He speaks regularly on education and financial technology, emerging technologies and their application to business strategy, and early-stage team formation.
Before joining The Werth Institute, Dr. Noble served as the co-director of the Entrepreneurship & Innovation Consortium and the Xcite: Women in Innovation, Technology and Entrepreneurship Conference. Prior to UConn, he was a securities and corporate finance attorney, with experience representing startups from formation through the IPO process. He founded Zatoichi Co., a deep tech startup focused on building privacy solutions. A by-product of this initiative was Gunclear, of which he is co-founder.
Dr. Noble is a member of the Board of Advisors with Bastion Health, a digital health startup, and Girls With Impact, an education-based nonprofit dedicated to entrepreneurship and business education for high school girls. He holds a Ph.D. in Management from the University of Alabama, a J.D. from the University of Miami, an M.B.A. from Elon University, and a B.S. in Political Science from Northeastern University.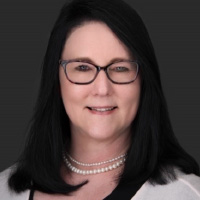 LYNN RAPSILBER, DNP APRN ANP-BC FAANP
Co-Founder & CEO
lynn@nnpen.org
www.nnpen.org
Dr. Lynn Rapsilber, DNP, APRN, ANP-BC, FAANP (Diploma in Nursing '81 St. Mary's Hospital School of Nursing, BSN '91 University of Connecticut, MSN '98 University of Connecticut) graduated with a Doctorate in Nursing Leadership from Quinnipiac University, May 2016. She received the Benjamin and Juliette Trewin Award for Professional Leadership in Nursing. Dr. Rapsilber recently received the Quinnipiac Transformational Nurse Leader Alumni Award for 2017. She is the owner of NP Business Consultants, LLC providing dissemination of information regarding reimbursement for nurse practitioner and other health care provider services. She is recognized as an expert on coding and documentation for APRNs. She has presented at local, state and national forums. She is author and educator of NP students and seasoned NPs. She is also the co-founder and CEO of the National Nurse Practitioner Entrepreneur Network helping NPs build and sustain practices. Dr. Rapsilber also serves as the Co-Chair of the Connecticut Coalition of Advanced Practice Nurses. Under her leadership, full practice authority for APRNs in the state of Connecticut was attained with the passage of PA 14-12. She is the past president of Connecticut Advanced Practice Registered Nurse Society and Connecticut State Representative for the American Association of Nurse Practitioners and currently serves at the AANP Health Policy Chair an appointed position by the AANP President.  She is the co-chair of the AANP Entrepreneur SPG. She was bestowed induction as a Fellow in the American Association of Nurse Practitioners.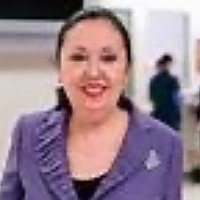 JACQUELINE SOMMERVILLE, Ph.D, RN, FAAN, NEA-BC
Senior Vice President, Chief Nursing Officer, Southcoast Health.
Dr. Somerville is an accomplished nurse executive with over 30 years of progressive nursing and healthcare leadership. Previously the Chief Nursing Officer at the Hospital of the University of Pennsylvania and the Brigham and Women's Hospital in Boston, she now proudly serves as the system Chief Nurse for Southcoast Health in New Bedford, MA, bringing her passion for the communities' and patients' experiences of health and illness. A graduate of Boston College with her BSN in nursing, she received her MSN in Nursing Administration from Boston University and her Ph.D in nursing at Boston College. Her dissertation described and quantified the phenomenon of patients feeling "known" by their nurses. Dr. Somerville is a member of Sigma Theta Tau International, the American Organization of Nurse Leaders, a certified Caritas Coach in the Watson Caring Science Institute, a Fellow in the American Academy of Nursing and a certified facilitator for Brene' Brown's Dare to Lead curriculum. She is also serving a 3 year term on the Board of Directors for the United Way of Greater New Bedford.